Beautiful garden spaces are not solely reserved for those with a green thumb. If you are seeking an enhanced garden area but have concerns about upkeep, there is a wide variety of ways to incorporate low-maintenance landscaping elements that can transform your yard into a sanctuary without creating additional work for you.

Selecting the Right Plants

Finding fauna that is easy to care for depends entirely on your location. You want plants that can comfortably and independently survive in the climate you live in, so resilient, indigenous plants are the easiest to maintain. Luckily, there are low-maintenance plants that meet almost every climate's conditions.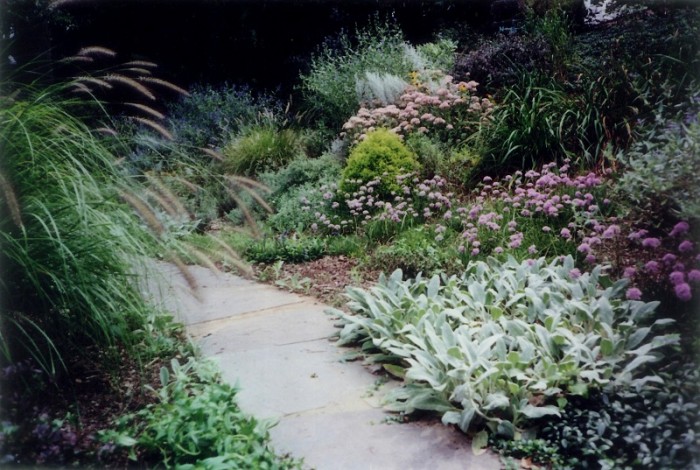 For those seeking a vibrant aesthetic, perennial flowers will grow back each season, removing the need for you to replant every year. Consult a professional to see which plants and flowers may be suitable for your garden's specific needs and desired look.

Stunning, Simple, and Sensible Garden Elements

With the right eye, it is possible to create beautiful landscape designs that are simple to care for. Adding serene water features to your gardening can involve little upkeep when you include installments that have self-sustaining closed-loop water systems, and contain both mechanical and biological filtration systems.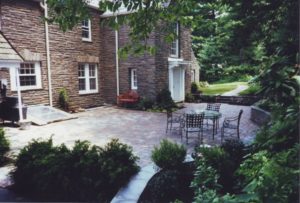 You can also consider incorporating beautiful walkways, outdoor seating, and other welcoming features that can transform your outdoor space without creating an additional hassle for you. These simple and stunning elements can make your space more attractive for entertaining guests or for enjoying beautiful weather on your own.

Simplicity in Design and Installation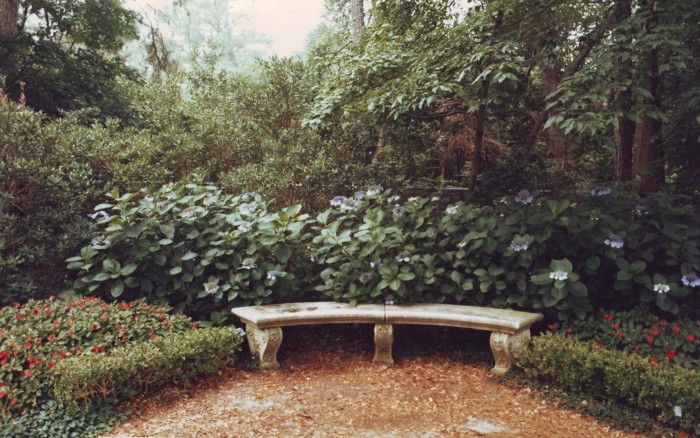 Perhaps most commonly found in natural, low maintenance gardens are a combination of these elements. An expert will likely design your garden based around its size, leaving your plants room to grow. Over time, plants will grow together, filling in any blank spaces and perfectly accommodating your garden area.
A common concern among those seeking a new garden space is the complexity of installation. Investing in professional landscaping services can bring easy success to your project as well as the knowledge necessary to implement the low-maintenance elements you are seeking. Additionally, this investment can pay for itself by increasing your property value.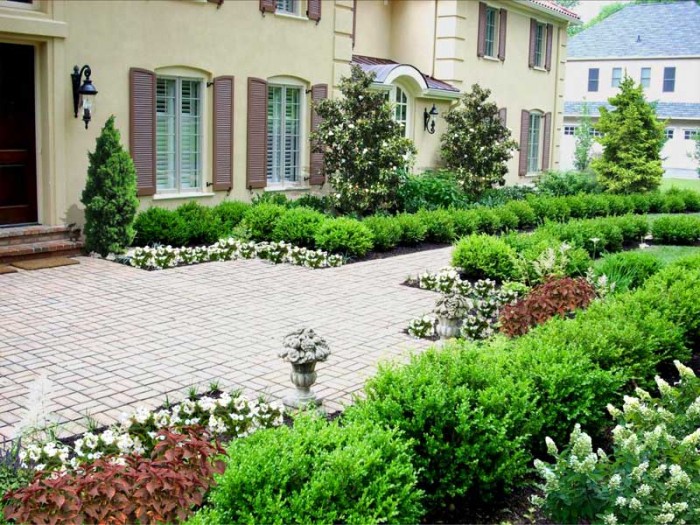 If you partner with the right experts, you can have a stunning space installed without lifting a finger. A landscaping expert can advise you on creating your low-maintenance garden area. If you have your heart set on more high-maintenance gardening elements, you can hire a professional to maintain your space for you. This will leave the difficult pruning, trimming, planting, and cleaning to expert garden management.
The peaceful garden space of your dreams is more attainable than you may think. Get started on the path to the garden of your dreams by contacting Aardweg Landscaping today. Here you will find award-winning experts with more than 35 years of experience. If you are still not convinced, view our portfolio or read our customer testimonials. When you are ready to transform your garden, yard, landscape, or outdoor room, give us a call at (610) 355 0703, or send us an email using our website contact form. Our landscaping experts proudly serve homes from throughout Pennsylvania, including those in Philadelphia, the Main Line, and the Tri-State Area. Schedule your free consultation with our experts today!
---
Complimentary On-site Consultation with Steve Aardweg
Aardweg Landscaping offers a complimentary on-site consultation to new landscape design clients with Aardweg Landscaping owner Steven T. Aardweg, APLD. The consultation provides an opportunity to discuss design preferences and goals for your landscaped garden at your Main Line or Philadelphia home.
Please call 610.355.0703, or send us an email using our website contact form. Aardweg Landscaping has over 35 years of design experience in southeastern Pennsylvania and surrounding areas.
---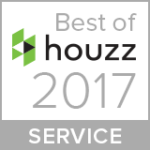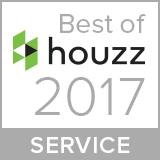 "Best Of Houzz" award for Customer Satisfaction
For four years straight — 2014 to 2017 — Aardweg Landscaping of Newtown Square, PA has received the "Best of Houzz" award for Customer Satisfaction from Houzz. Aardweg Landscaping also received the exclusive "Recommended" badge for top rated professionals on Houzz.
Steve Aardweg of Aardweg Landscaping
Possessing a broad knowledge of plants, Steve Aardweg of Aardweg Landscaping creates landscape designs and installations that are naturally suited to southeastern Pennsylvaniacommunities. For more information call 610.355.0703, or send us an email using our website contact form.