Mixed border landscaping designs are a lasting trend in those wanting to make their garden and outdoor spaces stand out. These are the fanciful borders seen designed to bring elegance and appeal to otherwise ordinary outdoor spaces. Here are some tips on achieving beautiful and successful mixed border landscaping designs.

Maintaining Stunning Greenery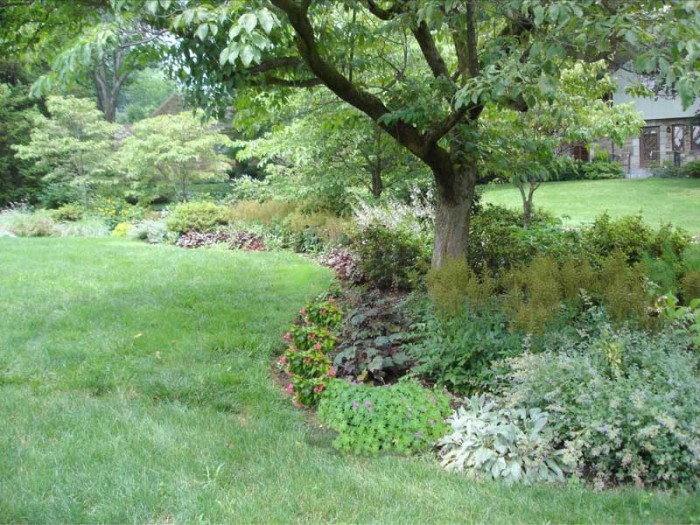 The varying and blended greens traditional to mixed borders give your space a healthy and peaceful aesthetic. This is achieved by combining striking variations of greenery and grasses. This might include winter-ready trees and shrubs or resilliant, native grasses.
Not only will these plants provide the visual attraction that you are looking for in your outdoor space they will also freshen up the air surrounding your home. By adding this expansive greenery look to surround elements of your home you will create an attractive and relaxing space while increasing your home's retail value. With the right greenery, maintaining these spaces is possible on your own or with professional maintenance service.

Adding an Attractive Pop of Color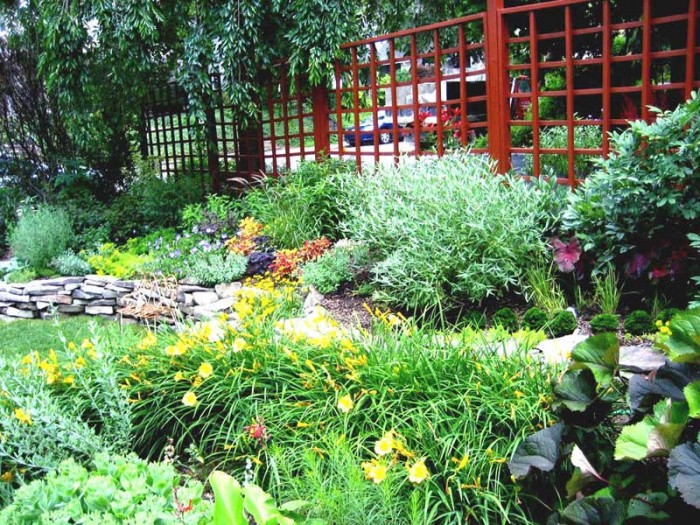 If you are seeking variation in your mixed border, adding colorful, native flowers and flora is the way to go. These are popular additions to almost any landscaping projects seeking an exciting and colorful twist.
Perennial flowers are the most suitable for mixed borders, providing more manageable upkeep with an attractive style mixed in. These garden additions are diverse in nature, meaning that you can find almost any style or appearance that you may be looking for, Perrenial flowers are of the easiest to care for, returning to life each year.

Incorporating Plants of Varying Heights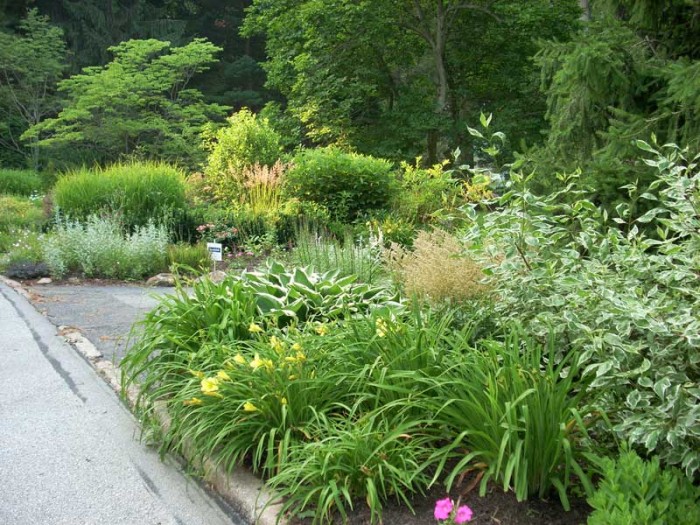 Movement can be made across mixed borders by incorporating plants of varying heights. This often includes patterns reading left to right or organized layers growing from the front to the back of your border. This movement is heightened by grass, flowers, and flora that grow in varying directions. With an eye for design, your landscaping professional will be able to design these borders with symmetry and movement.

For those in need of specialized services to design and plant your mixed border design, the experts at Aardweg Landscaping have the tools, experience, and expertise to get the job done! For landscaping services in and near Philadelphia, Pennsylvania, Aardweg Landscaping has all of the extensive services you are looking for and more. Contact our experts to get started on the journey towards your mixed border space today.

---
Complimentary On-site Consultation with Steve Aardweg
Aardweg Landscaping offers a complimentary on-site consultation to new landscape design clients with Aardweg Landscaping owner Steven T. Aardweg, APLD. The consultation provides an opportunity to discuss design preferences and goals for your landscaped garden at your Main Line or Philadelphia home.
Aardweg Landscaping has over 35 years of design experience in southeastern Pennsylvania and surrounding areas.
---
"Best Of Houzz" award for Customer Satisfaction
For four years straight — 2014 to 2017 — Aardweg Landscaping of Newtown Square, PA has received the "Best of Houzz" award for Customer Satisfaction from Houzz. Aardweg Landscaping also received the exclusive "Recommended" badge for top rated professionals on Houzz.
Steve Aardweg of Aardweg LandscapingPossessing a broad knowledge of plants, Steve Aardweg of Aardweg Landscaping creates landscape designs and installations that are naturally suited to southeastern Pennsylvania communities. For more information call 610.355.0703, or send us an email using our website contact form.