There are few garden features that compare to the significant contribution perennials add to the
Philadelphia home landscaped
 garden. They work hard and generously for years, with each year's display only surpassing its former glory.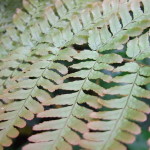 Brilliance Autumn Fern – This magnificent specimen adds a rich texture and color to the often muted tones of the shade garden. It boasts lovely red and bronze hues when the fronds emerge in spring. They deepen into a beautiful deep green for the remainder of the growing season – continuing even throughout winters when the temperatures are mild. At 18 inches tall and wide, this is the perfect size to tuck anywhere in the landscaping decor.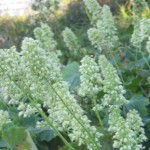 Autumn Bride Heuchera – This noteworthy native offers exciting possibilities for shady spots. With its big, fuzzy, chartreuse leaves and plumes of dancing white flowers, it easily provides all season appeal. According to Missouri Botanical Garden, "This species has good drought tolerance and seems to do better in hot and humid summers than most heucheras, though some scorch and general foliage decline may occur if soils are allowed to totally dry out."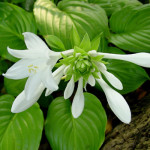 August Lily – This delightful hosta is certainly one of the best perennials for your Main Line garden, and is equally at home in woodland settings and mixed perennials displays. It has showy, shiny green leaves, and the wonderfully scented white lily-like flowers which bloom in late summer attract bright-winged visitors.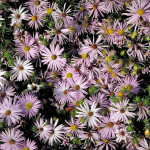 October Skies Aster – A simply stunning selection, this native pant has many things to offer the perennial garden. Enchanting flowers of dark blue petals surrounded by a yellow eye toss happily over dense mounds of finely cut leaves, attracting much attention from pollinating insects. Planteden masse, this aster makes a breathtaking showstopper in the landscape. (Images  via Autumn Fern, Heuchera, August Lily, October Skies Aster)
This year, take your landscaped garden up a notch with the best perennials for your Main Line garden. With these and other award winning plants to choose from, your landscape is sure to be bursting with color all season long!
In 2014, 2015, and 2016 Aardweg Landscaping of Newtown Square, PA  received the "Best Of Houzz" award for

Customer Satisfaction by Houzz. They also received the exclusive "Recommended" badge for top rated professionals on Houzz in 2015.
Schedule a complimentary on-site consultation to discuss arrangements for landscape design, installation and maintenance with Philadelphia area Aardweg Landscaping by calling 610.355.0703, or send an email using the website contact form.