A brilliant garden is truly a delight to all the senses. But what happens when you realize that the lovely plants are themselves simply the beginning of your total home garden experience — when it dawns on you that the inclusion of specific plants and flowers in a backyard landscape design for wildlife can bring in a host of vibrantly-hued butterflies and birds to your yard?
It is then that the fun truly begins! The Backyard Wildlife Habitat site says, "Landscaping to attract wildlife is gardening at its very best.  Choosing plants native to the geographic area where you live  almost always  guarantees success.  Natives require less care and general maintenance, leaving more time for the garden to be enjoyed.  Wildlife benefits from the food, shelter, and nesting places  that result from this type of gardening."
Have you pondered the idea of a landscape design that encourages and protects the life cycle of butterflies and other beneficial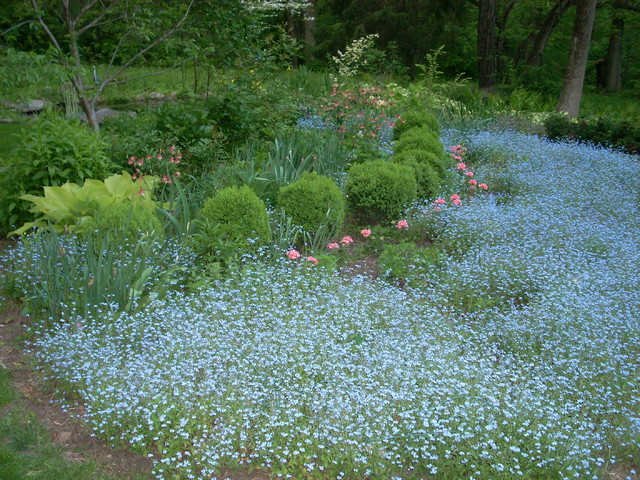 pollinating insects? A wide range of plants and shrubs offers glorious, season-long visual interest through their colorful flowers, berries and foliage while at the same time providing the favorite foods for these much-beloved winged creatures. Some of these plants include:
Viburnum
Highbush blueberry
Rhododendron
Sumac
Pussy willow
Wild rose
Flowering dogwood
If your backyard landscape design for wildlife includes luring colorful and music-making birds into your garden, then consider these nectar-producing charmers:
Tulip tree
Eastern redbud
American elderberry
Purple coneflower
Beautyberry
Sunflowers
Honeysuckle
Why settle for a yard that is simply beautiful, when it can also be teeming with life and vitality in the form of songbirds, hummingbirds, butterflies, caterpillars and valuable pollinating insects? Revel in the pulse of life throbbing throughout your own backyard landscape design with bird and butterfly gardens and discover the hours upon hours of enjoyment to be had in its ever-changing palette of color in motion!
For ideas on how to accomplish this in your yard, check out the Valley Forge Audubon program – the resources there are sure to inspire you!
---
Serving Main Line Philadelphia area clients for over 35-years, full-service landscape design company Aardweg Landscaping of Newtown Square, PA  received a 

 "Best Of Houzz" 2015 award for Customer Satisfaction by Houzz, the leading platform for home remodeling and design. Are you interested in learning more about designing a garden to attract butterflies and birds?
To schedule a complimentary on-site consultation, call Aardweg Landscaping at 610-355-0703, or send an email using the website Contact form.