If you're a southeastern Pennsylvania, Philadelphia or Main Line homeowner who is just not happy with your current lawn and garden situation, have you checked out the beautiful landscaping design images by Aardweg Landscaping to see what could be done to turn your residential property into a thing of wonder and excitement? In Aardweg's online image gallery, you will find ample fuel for inspiration in the breathtaking portfolio with many before and after Main Line landscaping images revealing high quality residential landscape design and installation work.
Transformations – Some of the most remarkable creations have come from truly humble and obscure beginnings. Regardless of how bland and uninspiring a piece of land might originally be, Aardweg has the resources and expertise to compose stunning rags-to-riches Cinderella stories on a regular basis!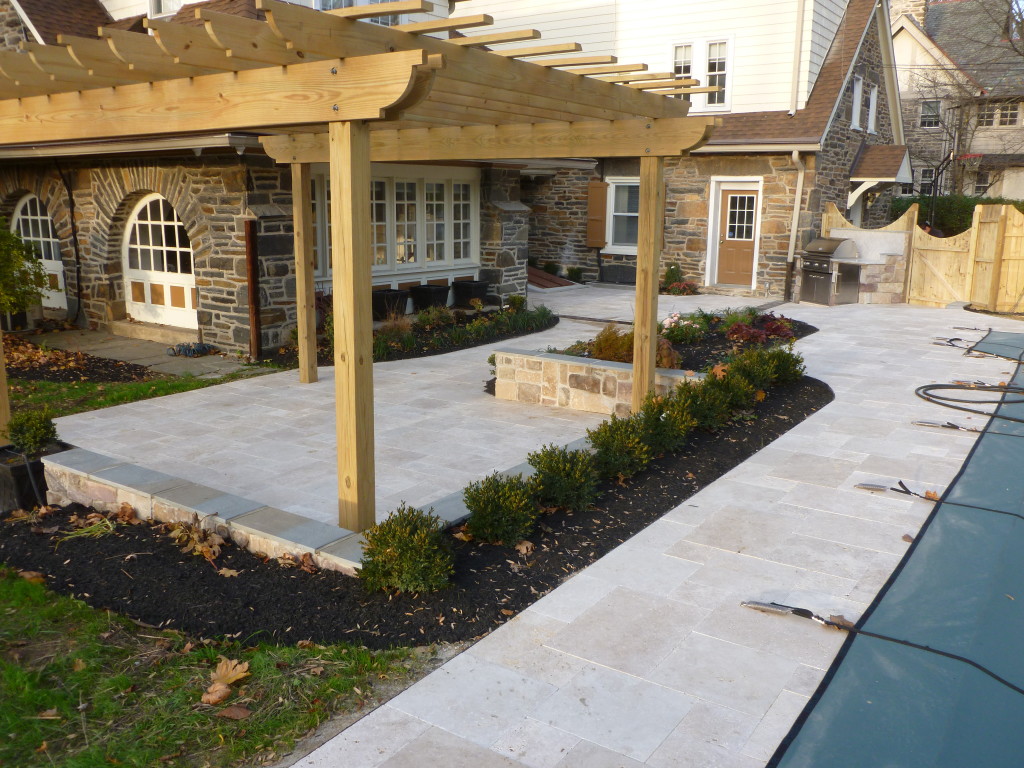 Screening for privacy – These beautiful landscaping design images by Aardweg Landscaping prove that function and utility can be visually pleasing as well when you are seeking to screen an unpleasant view or gain that backyard privacy you desire.
Formal gardens
 – Let your mind stroll through these highly symmetrical, well-defined gardens that suggest an air of refinement and royalty; pleasantly situated in communities throughout southeastern Pennsylvania, Philadelphia and the Main Line.
Mixed borders
 – Browse through the tasteful garden tapestries of trees, shrubs, perennials and annuals in these colorful images showing a wide array of arrangement and structure.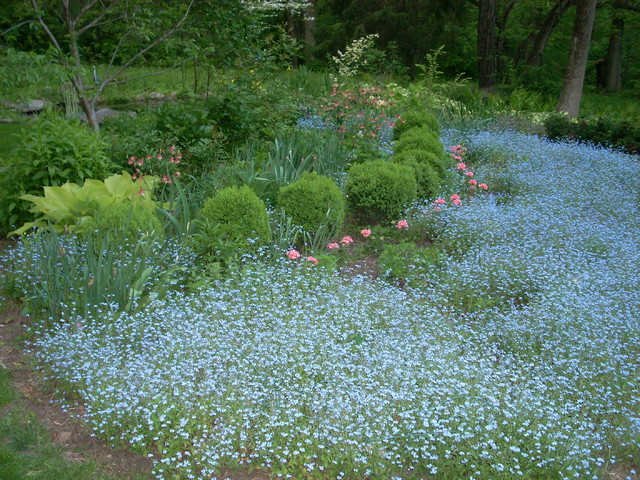 Perennial gardens – It takes skill and experience to know how to keep a continuous flow of color in a perennial garden from season to season. These pictures show how splendidly it can be done!
Water features – Would you care for the inclusion of water in your landscape design? Check out the possibilities in ponds, pools, fountains and streams.
Hardscapes and outdoor rooms
 – When you have delightful scenery, you want a place to be able to enjoy it. From patios to little seating nooks to lovely pathways, you can see a world of potential for an outdoor space that includes dining, recreation and outdoor cooking.
Have these beautiful before and after landscaping images by Aardweg Landscaping sparked your interest?
To see what miracles might be waiting for you in your yard or garden, schedule a complimentary on-site consultation with Aardweg Landscaping by calling 610.355.0703; or send an email using the website contact form.
---
Aardweg Landscaping is a double Houzz award recipient. In 2015 Aardweg Landscaping of Newtown Square, PA  received both

the "Best Of Houzz" 2015 award for Customer Satisfaction by Houzz, and the exclusive "Recommended" badge for top rated professionals on Houzz.