In any landscape layout, hardscapes such as patios, terraces, walks and retaining walls serve as important foundational elements throughout the entire outdoor living design. They provide much needed richness, texture and depth to enhance your access and your sense of enjoyment in your outdoor living space.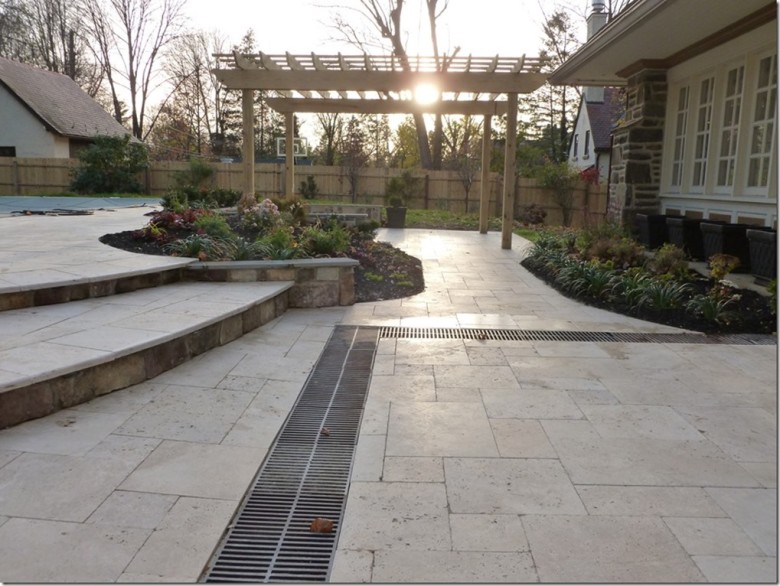 Because hardscapes play such a significant role in the style and atmosphere of your southeastern Pennsylvania lawn and garden, it makes sense to follow these tips to get the most from your outdoor living space:
Plan the entire landscape – Even if you can only develop one space at a time, it is wise to get a comprehensive idea of what you want your landscape to look like when eventually finished. Otherwise the resulting picture could appear haphazard and lack the continuity that is very much an integral characteristic of an exquisite design.
Plan for storm water drainage – Too many Southeastern Pennsylvania lawn and garden landscape renovations fail to take this important detail into consideration. Provisions need to be made for stormwater runoff and other potential drainage complications.
Integrate with your landscape plan – Hardscapes that conflict with rather than complement your lawn's terrain can create a chaotic, unnatural feel. By running walkways or raised beds with the lines and flow of your property, you move towards a peaceful, more compelling appearance and ambiance.
Select complementary materials – For sense of harmony that permeates your entire outdoor design, it is critical to make sure all the hardscaping elements match or blend seamlessly.
Get professional expertise – Most people don't have the time or skill to create the garden of their dreams. A trusted landscaping company makes the process simple and the results breathtaking.
There is so much to love about tastefully designed hardscapes in any southeastern Pennsylvania lawn and garden design. Whether they take the form of meandering pathways, stately driveways, beautiful stone water features, dreamy raised beds or cozy outdoor dining areas, they are intrinsically important to the fullest enjoyment of your outdoor living space.

In 2014, 2015, and 2016 Aardweg Landscaping of Newtown Square, PA  received the "Best Of Houzz" award for Customer Satisfaction by Houzz. Aardweg Landscaping also received the exclusive "Recommended" badge for top rated professionals on Houzz in 2015.
Schedule a complimentary on-site consultation to discuss landscape design, including a plan to achieve a dramatic Philadelphia hardscape with Aardweg Landscaping, by calling 610.355.0703, or sending an email using the website contact form.