Traditional landscaping design drawings offer a two-dimensional glimpse into the future of your stunning new garden. This can be useful,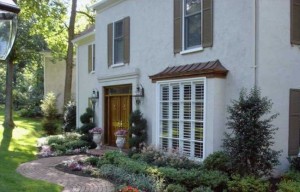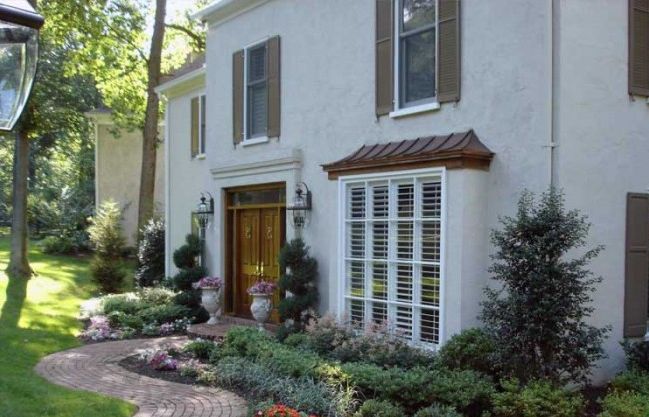 to be sure, for the creatively-disposed or those with a familiarity in landscaping. However, it may not suffice for Philadelphia or Main Line homeowners in communities such as Valley Forge, Villanova and Wayne who are struggling to conjure up an accurate vision from the basic design on paper. It may be time to consider photographic image design for landscape design.
Here are a few photographic imaging "what-ifs" to consider:
What if you could get a true-to-life glimpse of the anticipated plan, with accurate color and scale to aid in visualizing the proposed finished project?
What if you could have a sense of complete satisfaction and confidence in the financial investment of your new lawn and garden renovation, since you can see it in 3D?
What if your new landscaping design could "audition" in front of you – in living color – so that you could get a realistic feel of what the finished design would actually look like?
So how is all this done? First, real "before" photos are taken of the intended project area. Then the specific features which were discussed during the consultation for the new design — including the actual location, personal tastes and preferences and unique site conditions — are integrated into the photos. This includes properly scaled trees, plants and flowers; as well as hardscapes, focal points, and any water features.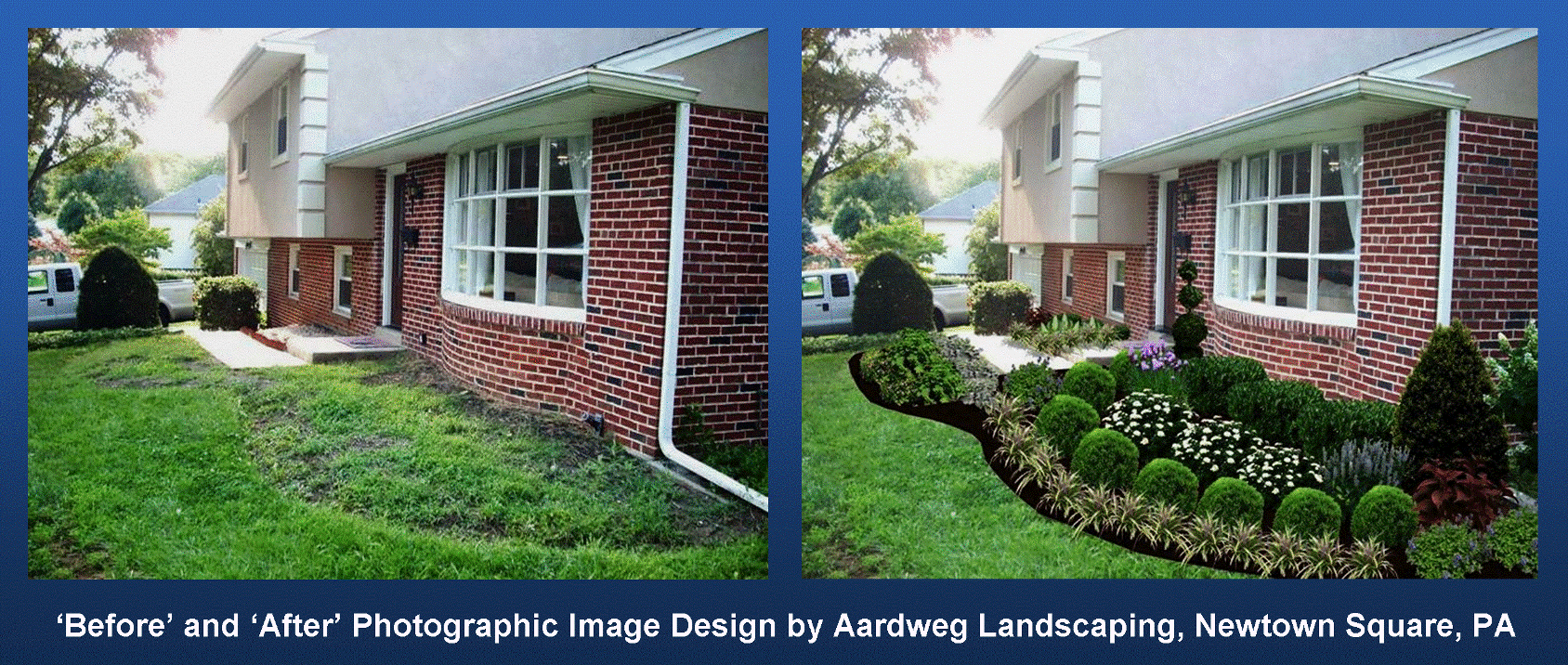 This provides "pictures worth a thousand words" so that you can get a realistic look and feel of the finished result, as well as an opportunity to address and easily alter details or areas of concern at your Philadelphia or Main Line home in communities such as Valley Forge, Villanova and Wayne.
Aardweg Landscaping provides state-of-the-art professional service to give you these and many other positive experiences associated with your new landscaping design. This reputable company recognizes that when you are taking the plunge toward a fresh landscape plan, you trust them to develop a stunning plan, provide excellent and efficient service and deliver a breathtaking result. And what better way to reassure the clients than by letting them see exactly what will happen in their lawn and garden transformation, before any planting starts, with photographic image design for landscaping?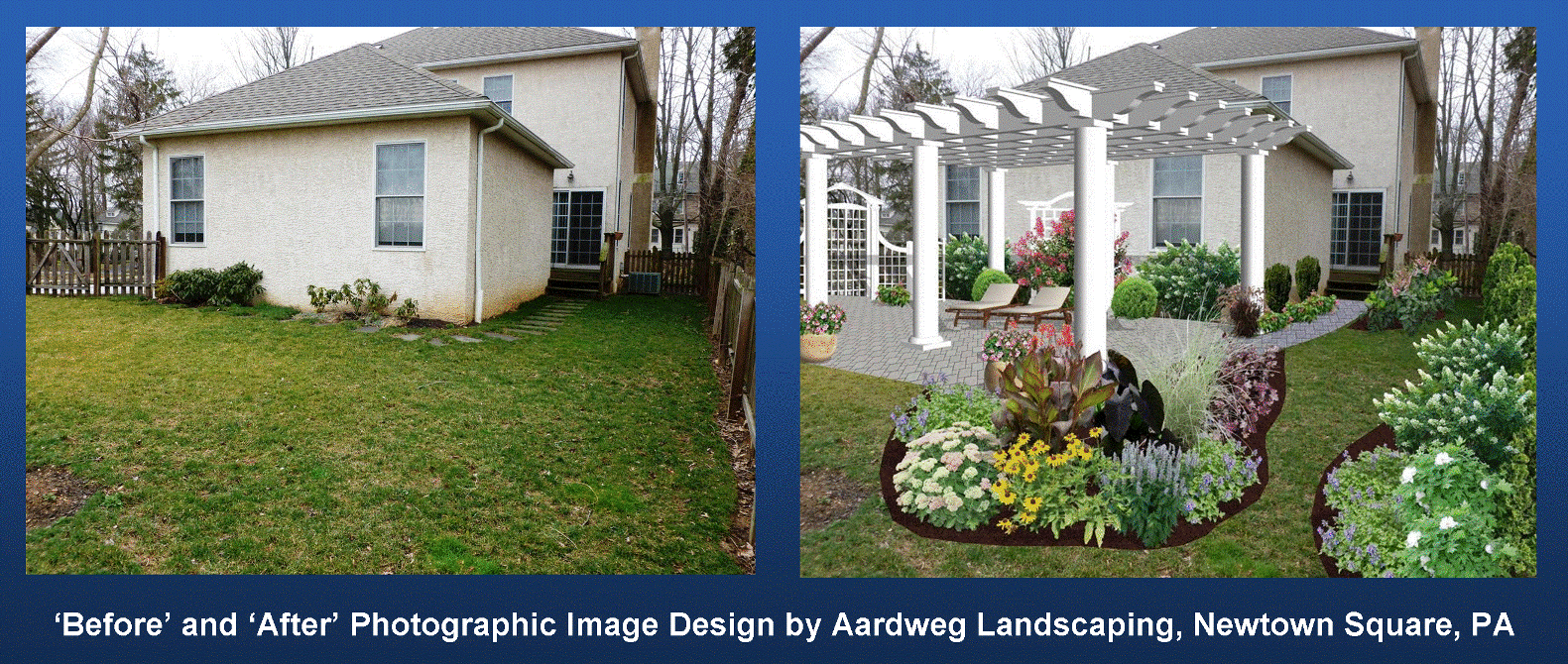 In 2014, 2015, and 2016 Aardweg Landscaping of Newtown Square, PA  received the "Best Of Houzz" award for Customer Satisfaction by Houzz. Aardweg Landscaping also received the exclusive "Recommended" badge for top rated professionals on Houzz in

2015.
Schedule a complimentary on-site consultation to discuss photographic imaging for residential properties in Philadelphia and Main Line communities such as Valley Forge, Villanova and Wayne.
You may also consider engaging Philadelphia area Aardweg Landscaping for landscape design, installation and maintenance, by calling 610.355.0703, or by sending an email.