In our high-tech society, it's easy to get glimpses of gorgeous landscaped gardens on television or in magazines or online. The sight of them can almost take one's breath away. Do you think those lovely landscape designs are only for the super "rich and famous"?
Do you ever find yourself wishing you had your own "secret garden", your own little haven of beautiful natural surroundings, for your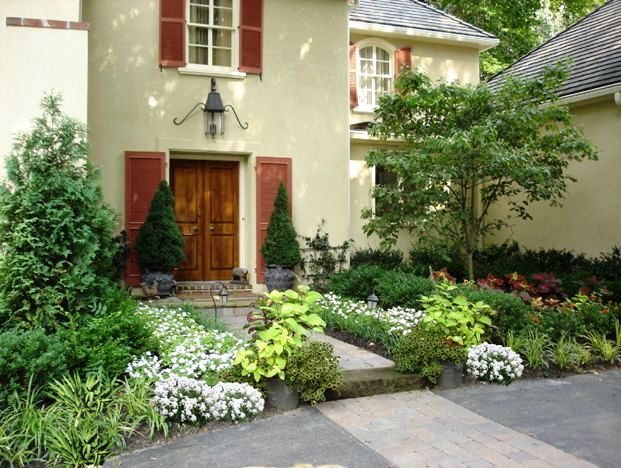 personal year round enjoyment? Yes, it can happen — and more easily than you might think.
Regardless of what your lawn and garden situation is at present, Aardweg Landscaping can make your wish for a splendid Main Line landscape design a reality. How will Aardweg accomplish this?
By listening – The first step is for your Aardweg landscape designer to sit down with you and actually listen to what you envision in your new design. This includes finding out what you like – from the plants, to special features,  to the hardscape details and materials.
By applying expertise and experience – Aardweg Landscaping will assess your existing design do determine unique assets and potential obstacles and make recommendations on a potential course of action, so as to avoid any unwanted "surprises" in the installation phase. Designer Steve Aardweg of Aardweg Landscaping is certified by the Association of Professional Landscape Designers.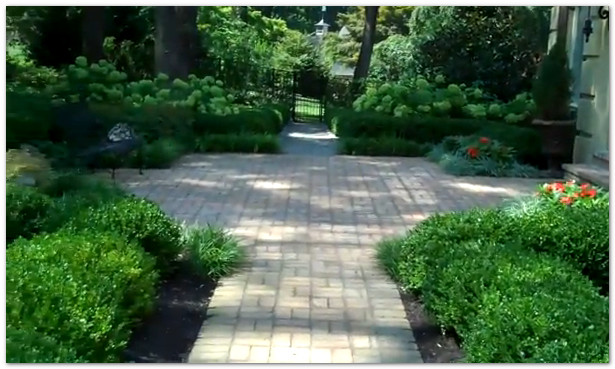 By drawing a detailed landscape plan – Next in this process, everything that was discussed in step one will be transferred to a drawing so that you can actually see your design. This is the ideal time to tweak your Main Line landscape design, so that when you give your approval, you know exactly what you are going to get. You may also consider 3D photographic images at this phase of the planning.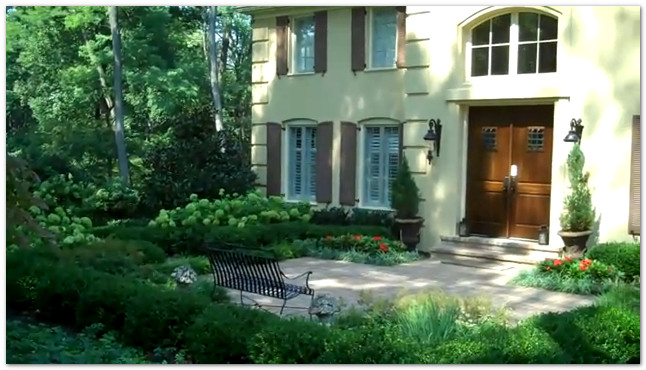 By delivering complete satisfaction – Once the go-ahead is granted, Aardweg completes the full installation as planned. With outstanding customer service and stunning performance, no longer will those images of resplendent gardens make you feel wistful. You will have your own one-of-a-kind Main Line landscape design to satisfy your thirst for beauty – for years to come!
In 2014, 2015, and 2016 Aardweg Landscaping of Newtown Square, PA  received the "Best Of Houzz" award for Customer Satisfaction by Houzz. Aardweg Landscaping also received the exclusive "Recommended" badge for top rated professionals on Houzz in

2015.
Schedule a complimentary on-site consultation to discuss arrangements for landscape design, installation and maintenance with Philadelphia area Aardweg Landscaping by calling 610.355.0703, or sending us an email.