Natural or Landscaped: Impressive Garden Ponds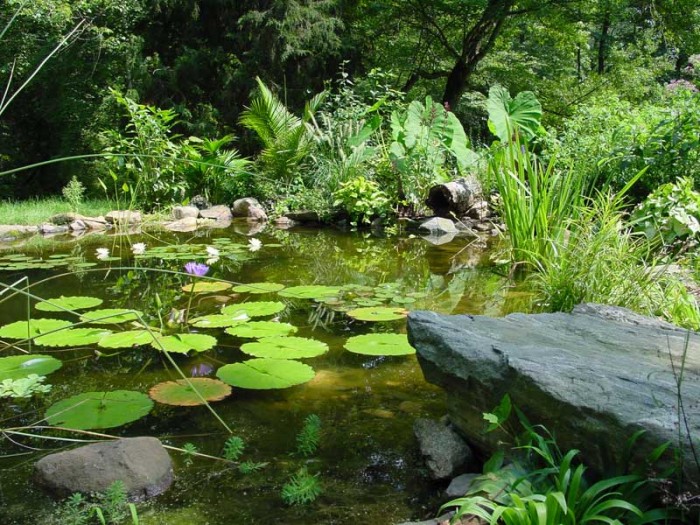 If you would like a beautiful backyard pond without all of the work a natural pond requires, there are a few landscaping tricks designed to do the trick. Here is some insight into how you can achieve an aesthetically pleasing and calming pond in your backyard without all of the work that a natural pond requires.

Waterfalls, Streams, and Water Movement Features

One of the primary differences between landscaped ponds and natural ponds is that these beautiful installments recirculate the existing water. This allows you to regulate your pond with ease. This also allows natural flowing water features, such as streams and waterfalls if you prefer a pond with movement. The natural ambiance created by flowing water can have a calming effect on your space and can provide you with a personal retreat into the best nature has to offer.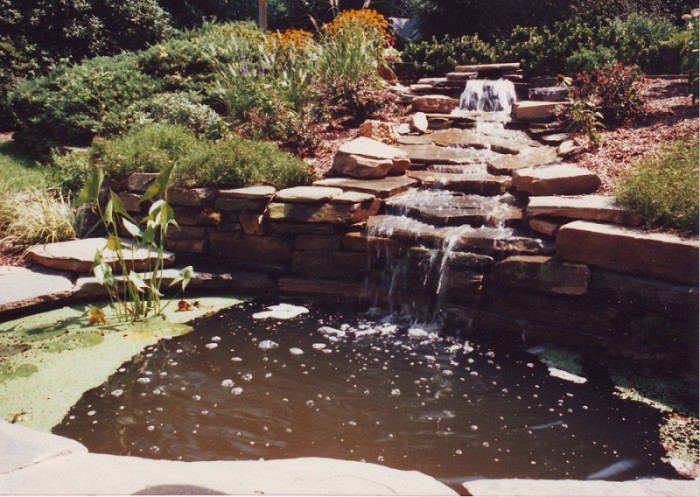 Biological Filtration

While it might seem like a pond would require a lot of extra work or leave behind unwanted materials, these can be easily and naturally balanced by the plant and fish choice you include in your design. Depending on the fish varieties you select, these pond inhabitants can clear out algae that might grow in your water. They also can come with the added benefit of reducing the number of unwanted insects, like mosquitos, by feeding on them as well.

Natural plants can help you keep your water clean, and they are sustained by the life your pond provides. These balanced ecosystems create a minimum amount of maintenance for you to ever have to worry about. This might include attractive lily pads and other native inclusions that add a charming appearance while providing this effective filtration.

Mechanical Filtration

For all of the filtration needs not met by your preferred fish and plant choices, mechanical filtration is an easy and efficient alternative. This can be included to ensure minimum maintenance and maximum pond health. Our experts offer both mechanical and biological filtration systems to meet the needs of every garden and yard available.

Designed to Perfection

With a landscaped pond, you can get the exact shape and features that make up your perfect design preferences. That is because your landscaped pond is designed with your requests in mind, and custom-installed for your yard, garden, or outdoor space. Calculated to fit your yard, crafted to give you all of the features you desire, and built to accommodate your maintenance preferences, a landscaped pond has everything you could want and nothing that you don't.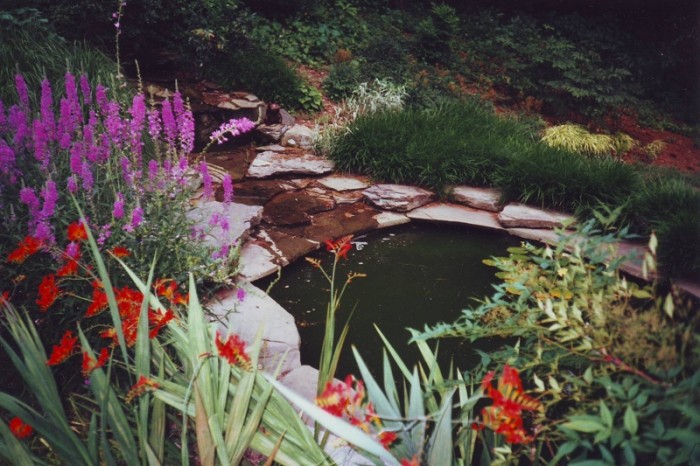 How to Get Your Landscaped Pond
To achieve the stunning, low-maintenance pond that you are hoping for, the experts at Aardweg Landscaping are here to help! With an extensive amount of experience with landscaped ponds, you can painlessly and affordably have your new pond in no time at all. Our landscaping professionals proudly serve Philadelphia, the Main Line, the Tri-State Area, and beyond! If you are interested in getting a landscaped pond, contact our experts today!
---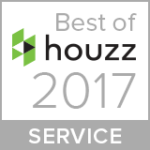 "Best Of Houzz" award for Customer Satisfaction
For four years straight — 2014 to 2017 — Aardweg Landscaping of Newtown Square, PA was awarded the "Best of Houzz" award for Customer Satisfaction from Houzz. Aardweg Landscaping has also received the exclusive "Recommended" badge for top-rated professionals on Houzz.
Steve Aardweg of Aardweg Landscaping
Possessing a broad knowledge of all things outdoors, Steve Aardweg of Aardweg Landscaping creates landscape designs and installations that are naturally suited to southeastern Pennsylvania communities. For more information call 610.355.0703, or send our experts an email using our website contact form.