How Daylight Savings and Winter Hours Affects Plants
As we set our clocks back this fall, it serves as a reminder of how the days are quickly becoming shorter in the wake of a quickly-approaching winter season. You might be wondering how these changes in daylight affect your landscaping elements. Here is everything you need to know about how the shortening days affect your outdoor plants, brought to you by a Philadelphia landscaping expert.
Does Daylight Savings Affect Plants?
With this shift in time, you might want to know if daylight savings affects your outdoor plants. The short answer is no, daylight savings does not impact your plants because changing the hours on the clock does not actually affect the amount of sunlight that your plants are getting.
The only way that daylight savings could impact your plants and their schedule is if you are used to caring for your outdoor plants in the evening. Once it becomes too dark for you to tend to your plants after work, it is important that you switch to a morning routine to ensure that your plants are still getting the care they need.
Does the Shortening of Daylight Hours Affect Plants?
While daylight savings might not affect your plants, the winter sun, colder weather, and shortening days can impact your plant life. Most plants will enter dormancy during the colder seasons, as they instinctively know how to survive the cold weather and loss of sunlight. The impact that winter has on your flora depends on whether or not your plants are native to the region, how hardy your plants are, and the climate you live in. For example, if you live in Philadelphia, your native plants will be better suited to survive a harsh winter than plants native to Orlando. This is why it is important to partner with a landscaping design expert familiar with native plant growth in your area.
Maintenance for Healthy Plant Life During Colder Seasons
Another factor that can affect your plant's survival in the late fall and throughout the winter is the care routine you maintain year-round. Your plants need the right conditions and strong foundations needed to survive harsh weather. The most important consideration for caring for your plants during colder seasons is to stick with your professional landscaping maintenance routine. Your local landscaping expert will know exactly what your plants need to survive and thrive throughout the seasons.
Landscaping Expert Near Me
The experts at Aardweg Landscaping have been serving the Philadelphia area and surrounding regions for more than 35 years. Our landscaping specialists proudly serve Suburban Philadelphia, the Main Line Southeastern Pennsylvania, the Tri-State Area, Northern New Jersey, Southern Delaware, and beyond! Contact our landscaping professionals to get started today!
---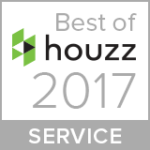 "Best Of Houzz" award for Customer Satisfaction
For four years straight — 2014 to 2017 — Aardweg Landscaping of Newtown Square, PA received the "Best of Houzz" award for Customer Satisfaction from Houzz. Aardweg Landscaping also received the exclusive "Recommended" badge for top-rated, preferred professionals on Houzz.
Steve Aardweg of Aardweg Landscaping
Possessing a broad knowledge of all things flora, Steve Aardweg of Aardweg Landscaping creates landscape designs and installations that are naturally suited to southeastern Pennsylvania communities and other nearby regions. For more information call 610.355.0703, or send Aardweg Landscaping an email using our website contact form.