Aardweg Landscaping Named 2020 Best in Houzz for Service and Design
When you hire a landscaping professional for your Pennsylvania home, you want to ensure they are someone you can trust. Reviews and accolades provide insight into a company's history and how it has impacted the community. Houzz awards are one way to gauge a business and their standings, providing annual "Best of Houzz" awards to notable companies.

Aardweg Landscaping is no stranger to Houzz awards, as we are well-known for our four-year "Best of Houzz" winning streak. Each year, there are just two possible Houzz awards up for grabs: Best in Design and Best in Customer Satisfaction. This year, our Philadelphia-based landscaping company took home both of these 2020 Houzz awards. Read more here about our Aardweg Landscaping awards in Houzz.
Voted Best in Landscape Design
Are you looking for the best landscape designer in Philadelphia? The Houzz community voted Aardweg Landscaping this title. Whether you need garden design, water feature design, hardscape design, yard design, and so much more, the experts at Aardweg Landscaping can help. We work with our customers to arrive at stunning designs that meet your needs, preferences, and styles. This is evident by our extensive Houzz profile. This Japanese inspired garden in Narberth, PA is just one example of our intricate design work.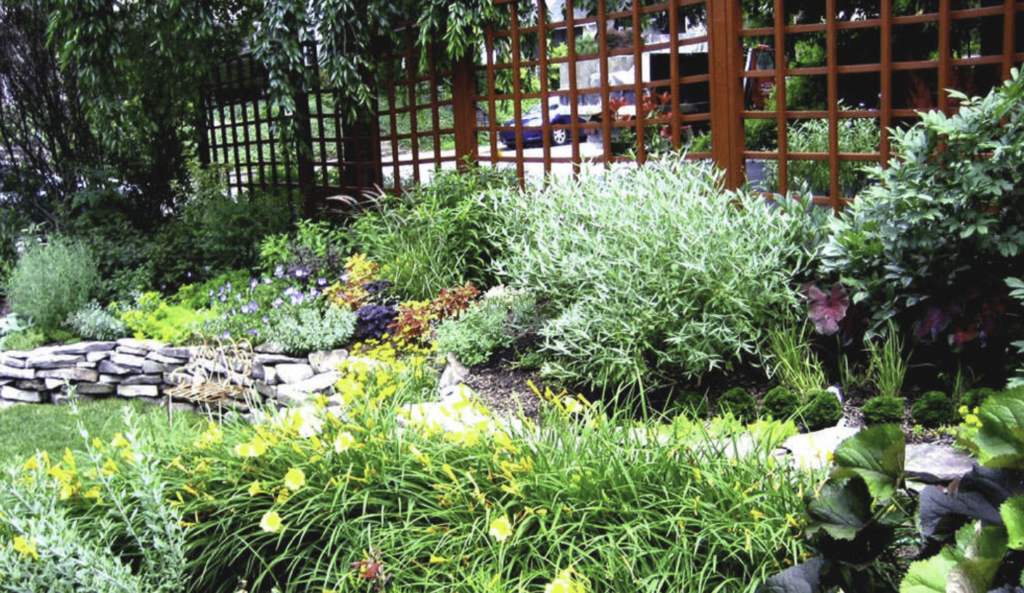 Voted Best in Landscaping Customer Service
When you work with Aardweg Landscaping, you are sure to receive the highest quality in customer service. This is affirmed by our latest Houzz service award. This accolade is given to professionals who have earned great reviews and feedback from the customers they work with. The Houzz community votes on these testaments to customer satisfaction each year to help businesses that go above and beyond stand out from the competition.
How are Houzz Awards Determined?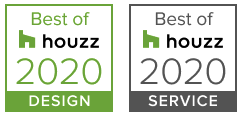 Houzz is a database where all of the area's top professionals are registered. This network is designed to help locals find quality service professionals. The Houzz community knows the ins and outs of industry standards and expectations. Each year, the Houzz community votes on the top submissions in design and customer service to determine the "Best of Houzz" each year. Once the votes are tallied up, Houzz badges are distributed to those deemed the best in the industry. According to Houzz, "This exclusive award recognizes just three percent of the more than 2.5 million active home professionals."
Houzz Recommended Landscaping Professionals
In 2015, Aardweg Landscaping was awarded the Houzz "Recommended" badge among landscape architects and designers. This is a standing that we have maintained ever since. Being recommended by Houzz lets customers know that we have earned our place among outstanding landscaping experts.
Contact Aardweg Landscaping
Get in touch with our experts to experience our top-rated landscaping design and service. Our landscaping professionals proudly serve homes in and around Philadelphia, including those along the Main Line, Suburban Philadelphia, Northern Delaware, Southern New Jersey, and beyond. Contact us today to get started with the Landscape design and service voted best by Houzz.
---

"Best Of Houzz" in Customer Satisfaction and Design The experts at Aardweg Landscaping are proud to announce that we were awarded the 2020 "Best of Houzz" awards in Customer Satisfaction and Design from the specialists at Houzz. For four years straight — 2014 to 2017 — Aardweg Landscaping of Newtown Square, Pennsylvania was chosen for the "Best of Houzz" award for Customer Satisfaction. Aardweg Landscaping also carries the exclusive "Recommended" badge for highly-rated specialists in the Houzz network.
Steve Aardweg of Aardweg Landscaping Using informed knowledge of natural Pennsylvania plants, Steve Aardweg of Aardweg Landscaping cultivates landscape designs and installations that are native to southeastern Pennsylvania areas. For more details, call 610.355.0703, or send our experts a message using our website contact form.