5 Hardscapes to Redesign your Yard
Spring is quickly approaching, which means that it is time to start putting your landscaping dreams into action. One stunning way to transform your outdoor space is with the addition of a hardscape. These constructions are designed to enhance the atmosphere of your yard. Here are five hardscapes to consider, just in time for the spring and summer seasons. 
Garden Pathway: The Pinnacle of Peace
Whether you are looking for a way to spruce up your front yard or create a secluded backyard oasis, a pathway garden provides a perfect solution. Your landscape designer can install this paved pathway for you and line it with your favorite plants. This Wayne/Ranor hardscape displays just how stunning a garden pathway can be.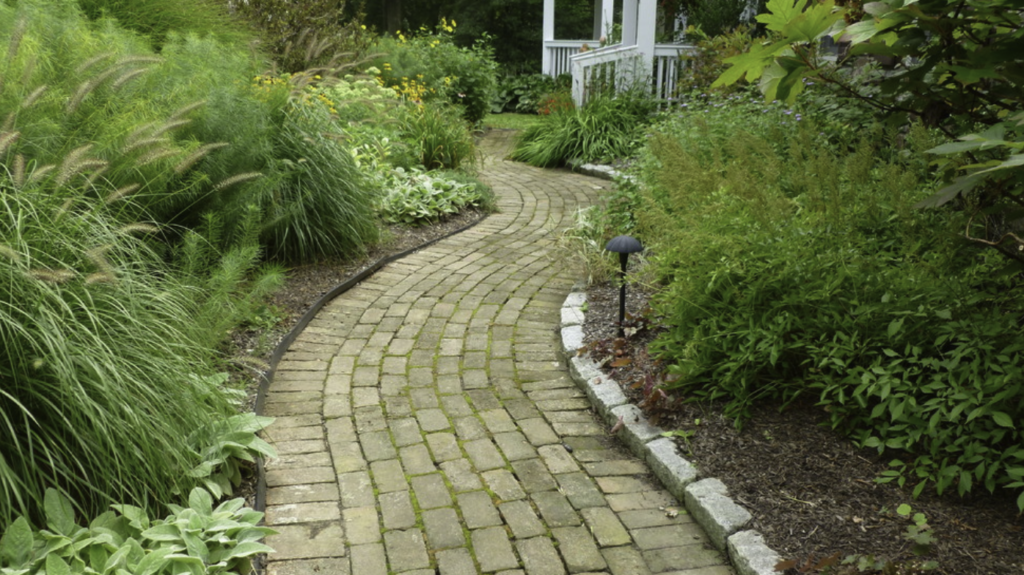 A Landscaped Courtyard: A Hardscape Like No Other
Are you looking for a complete outdoor transformation? An English courtyard provides a space that is adaptable, stunning, and low-maintenance. What more could you ask for from your yard? Dress your courtyard up with potted arrangements, outdoor decor, and more. This style of landscape is delightfully reminiscent of traditional English landscaping, like this Radnor, PA design.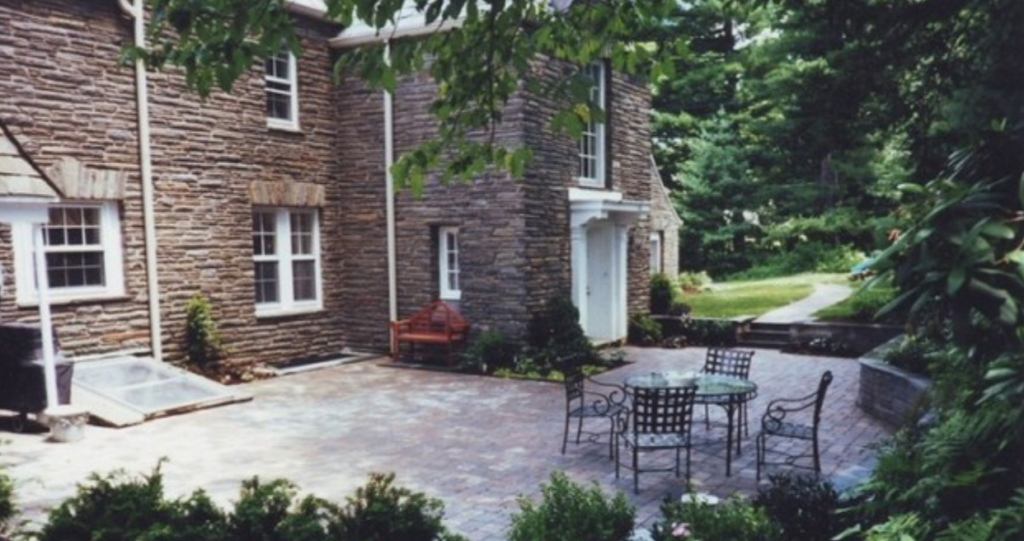 Outdoor Seating Area: The Perfect Place to Gather
A seating area provides an ideal way to spend time outdoors. Can you imagine yourself sitting at a table, enjoying the company of your loved ones? Or perhaps you would prefer a peaceful bench along your garden pathway like this perennial garden in Suburban Philadelphia. No matter what your vision is, seating areas are the perfect landscape addition to give you the chance to relax and enjoy the ambiance of nature.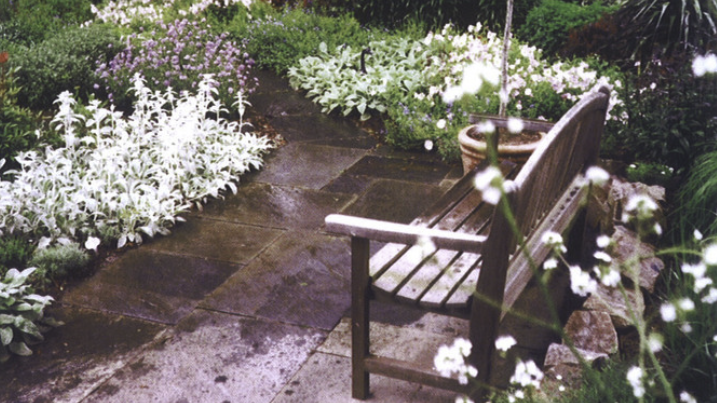 Knee Wall: An Adaptable Landscaping Addition
Are you looking for an attractive way to dress up the entrance of your home? Knee walls provide a sophisticated hardscape that can be used to elevate your plant life. Knee walls can take many different forms, letting you choose the style that goes best with your home.  This attractive display can go anywhere in your yard, but it is commonly used to brighten and decorate your home's entrance, like this Philadelphia Patio.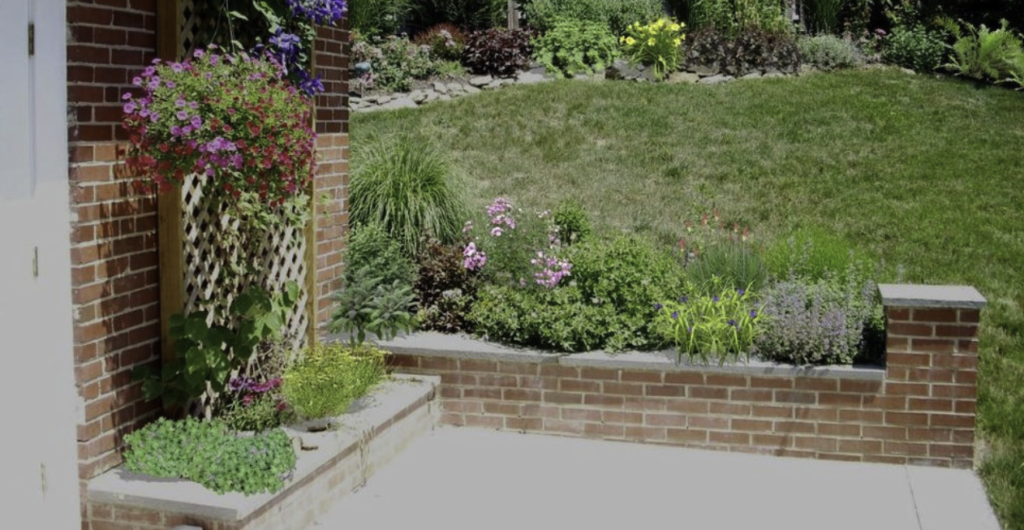 Pergola: Balance Between Sun and Shade
With just the right balance between shade and sun, pergolas provide a peaceful place to spend time outdoors. They provide a perfect place for you to enjoy the sun without the harsh full-exposure. Having a pergola also provides a head-turning landscaping statement, like this Devon hardscape.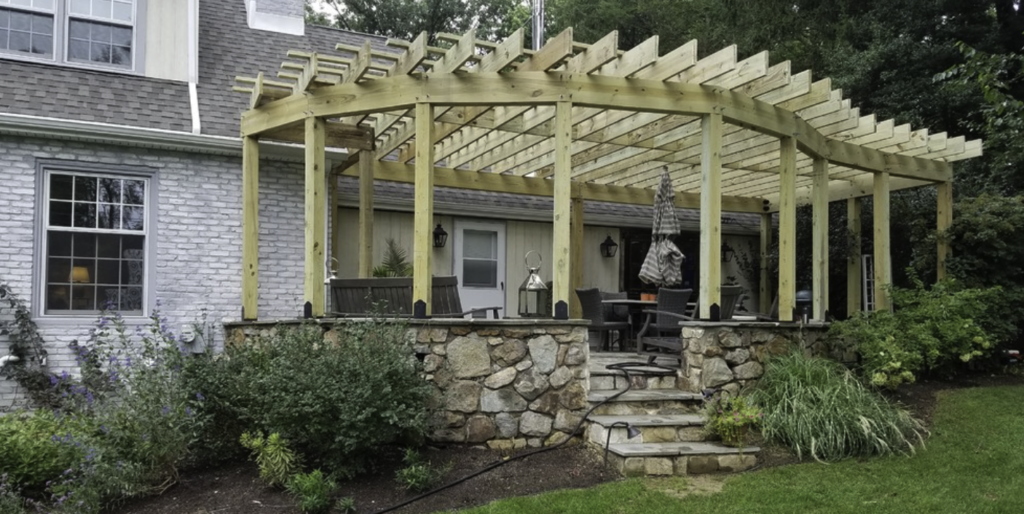 Aardweg Landscaping Hardscape Design and Installation
When you are ready for your outdoor hardscape, contact the experts at Aardweg Landscaping. With more than 35 years of experience installing hardscapes throughout the larger Philadelphia area, our professionals know how to deliver results that you are sure to love. Schedule your consultation today to get started!
---

"Best Of Houzz" in Customer Satisfaction and Design The experts at Aardweg Landscaping are proud to announce that we were awarded the 2020 "Best of Houzz" awards in Customer Satisfaction and Design from the specialists at Houzz. For four years straight — 2014 to 2017 — Aardweg Landscaping of Newtown Square, Pennsylvania was chosen for the "Best of Houzz" award for Customer Satisfaction.
Houzz reviews and awards are known for their authenticity—they cannot be faked like other platforms. That is how you know you are getting elite support when you partner with Aardweg Landscaping. Aardweg Landscaping also carries the exclusive "Recommended" badge for highly-rated specialists in the Houzz network.
Steve Aardweg of Aardweg Landscaping Using informed knowledge of natural Pennsylvania plants, Steve Aardweg of Aardweg Landscaping cultivates landscape designs and installations that are native to southeastern Pennsylvania areas. For more details, call 610.355.0703, or send our experts a message using our website contact form.