Landscaping Inspiration to Help You Survive the Winter Weather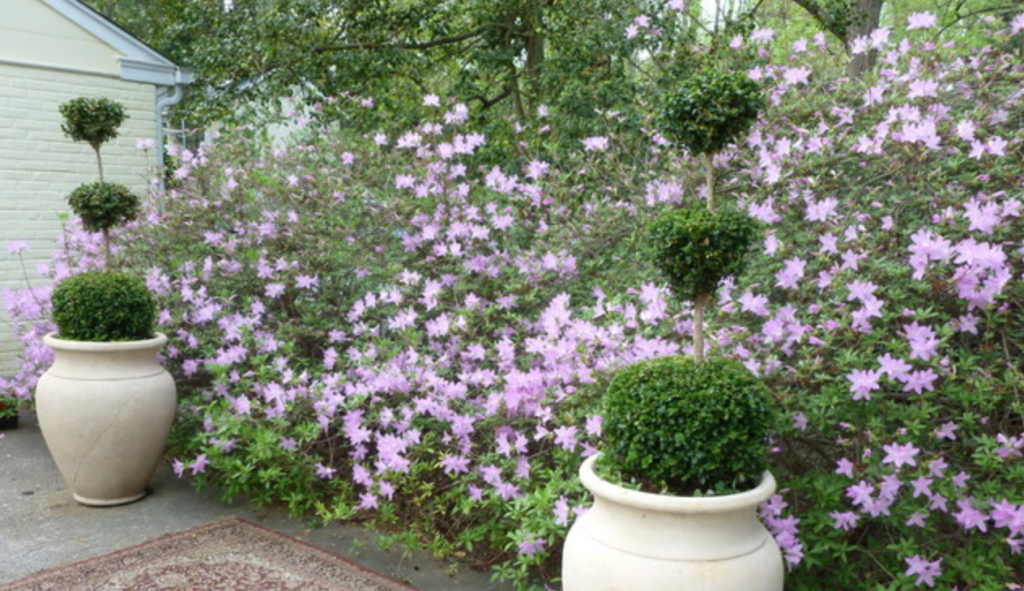 As the days become shorter and the temperatures drop lower, this is the time of year when many of us begin to miss the warmer weather that the spring and summer seasons bring. However, instead of spending your time missing the sun, you can instead use your time to begin planning for a new landscape. Now is the time to begin envisioning your new spring outdoor space. What kinds of flowers will your spring garden have? What shape will your flora take? Dreaming of your new stunning landscape can help you survive the harsh winter season. Here are some landscaping design inspirations to inspire you along the way.
Tropical Pool Designs
Nothing says spring like a poolside surrounded by plants in bloom. With a nearby outdoor kitchen, you can host an endless number of cookouts and pool parties in the bright and warm sun. This space provides the perfect place to take a break from the water while you enjoy your captivating landscape and the ambient sounds of spring.
Shady Pergolas
If you need help surviving the winter weather, picture yourself comfortably enjoying the company of your loved ones beneath a pergola this summer. This is the perfect place to station your outdoor seating area, where you can sit, talk, eat, and enjoy time with friends and family. The subtle shade that a pergola provides allows you to take in the warm summer sun without overheating, transforming your yard into a luxury social space.
Stunning Arrangements
Mixed borders designed for privacy create a backyard getaway perfect for the warm weather. This arrangement on the Main Line, PA is a springtime retreat of pure peace. The bright colors and the comfort of proximal plants can help you forget the rest of the world. This element of landscaping provides the added benefit of shielding you from any unwanted views, allowing you to enjoy your space in a calm and private tranquility.
Fragrant Gardens
The fragrance and aesthetic of a perennial garden in its peak bloom is a peaceful and joyous place. Reminiscent of summer, these gardens can be designed to meet the needs of your backyard and your lifelong landscaping preferences. You can also choose to include water features, hardscapes, pathways, seating areas, and more. By choosing the right native plants for your yard and the climate of your area, an expert landscaper can ensure that your garden is both beautiful and low-maintenance.
Make Your Landscaping Dream a Reality
Once you have your ideal landscaping design in mind, you can contact a local professional to make it a reality in the spring. Don't forget as the holiday season approaches, the gift of a landscaping consultation or the promise of a new garden might be the perfect solution for you. The professionals at Aardweg Landscaping have more than 35 years of experience making landscaping dreams come true. Contact our Philadelphia landscaping professionals to get started today.
---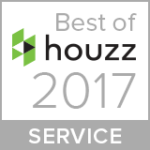 "Best Of Houzz" award for Customer Satisfaction
For four years straight — 2014 to 2017 — Aardweg Landscaping of Newtown Square, PA  has been awarded the "Best of Houzz" award for Customer Satisfaction from the professionals at Houzz. Aardweg Landscaping also received the exclusive "Recommended" badge for top-rated professionals in the Houzz network.
Steve Aardweg of Aardweg Landscaping
Possessing an extensive knowledge of native PA plants, Steve Aardweg of Aardweg Landscaping creates landscape designs and installations that are naturally suited to southeastern Pennsylvania communities. For more information call 610.355.0703, or send us an email using our website contact form.